Find A Skilled Caregiver Through Always Best Care New Mexico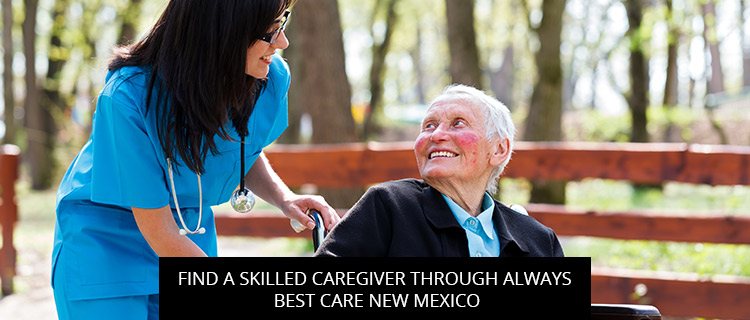 Put An End To Being Overwhelmed
Maybe it seems overwhelming when you are not sure where to find a caregiver that is both caring and professional with the real skills that are needed to provide help to you or your aging parents. But you can put an end to the sense of being overwhelmed when you come to us here at Always Best Care New Mexico, as we are the pros when it comes to offering awesome caregiver service in Albuquerque. You or your aging parents can have access to a highly-skilled caregiver no matter the time of day or night, as we work around the schedule of our clients and accommodate their needs. Moreover, we are glad to let you know that we possess many years of expertise in the realm of aiding seniors with the process of transitioning to senior living communities. In these types of communities, seniors can experience independent living or they can also have access to assisted living as well as memory care. Just as soon as seniors have transitioned to the senior living communities, we here at Always Best Care New Mexico are able to send a truly qualified caregiver to seniors who are in need of such a service.
Providing Service In Albuquerque
We are happy to grant assistance to seniors who presently reside in the area of Albuquerque in an effort to aid them with discovering a pleasant and beneficial senior living community. Furthermore, we also offer assistance to those who are in the process of getting their aging parents relocated to the area. We are pleased to inform you that our services pertaining to transitioning seniors to senior living communities come at no cost to seniors and their families. In this manner, this is extremely helpful when people are concerned about the cost of such a service, as the reality is that people have many expenses to think about. Therefore, you can rest assured that there is no cost out of your pocket at any time regarding this type of service that is available here at Always Best Care New Mexico.
Reliable And Professional
You can have the assurance that we here at Always Best Care New Mexico conduct all our services in a supremely reliable and professional manner. We ensure that all your information remains secure and confidential at all times. We invest the time to personally tour senior living communities with our clients, so that they can know which one will be able to best support their needs and preferences. When seniors are finally comfortable in their new home in the senior living communities, then we here at Always Best Care New Mexico are pleased to send over to seniors the best caregiver that will be well prepared to provide the kind of help that is required.
Exact Kind Of Caregiver Services
We are committed to providing the exact kind of caregiver services that our clients require. We pay attention to the lifestyles and interests of our clients in order to ensure that they will have access to the type of care that will best benefit their needs and preferences at all times. We are clear about the financial cost of the services of our caregivers, so that there will be no surprises.
Help With Finding A Great New Placement
Furthermore, we are able to construct a list of local housing opportunities for seniors that will be able to accommodate their needs. We do this at no cost to our clients. We are proud to have a trustworthy reputation for over eleven years, which is the reason why many clients trust us with providing help to seniors and their families who require transitional help in regard to senior living communities. When your situation is such that you need a caregiver for yourself or for your aging parents, please contact us here Always Best Care New Mexico today. Contact us also for our free help with finding a fabulous senior living community.