How Home Care Can Help You In Albuquerque, NM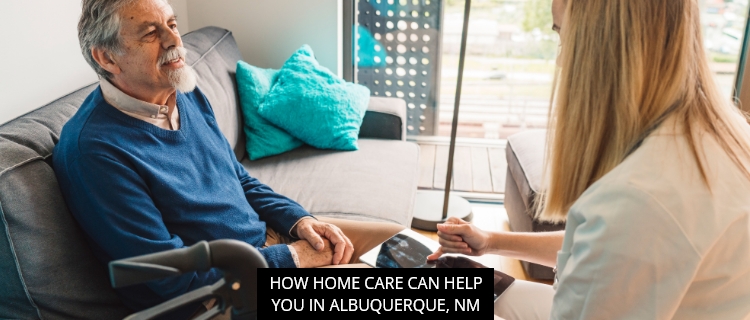 If you're considering home care as an option for you and your loved one, you should know how it works in Albuquerque, New Mexico, and what its benefits are.
What Is Home Care?
Home care helps elderly New Mexicans, as well as those living with disabilities. Such people often require some help living their lives and taking care of themselves. This is what home care does. Caregivers work in long-term care centers, such as assisted living communities, but caregivers also work in the private homes of their clients. At Always Best Care of Albuquerque, we provide home care in the Albuquerque area of New Mexico.
Why Home Care?
The uninitiated often have a better understanding of how long-term care centers work than how home care works. Some people think home care is impractical, too expensive, or only a minimal form of care. This is unfortunate because, for many New Mexican families, home care is perfectly practical and affordable. While many seniors love the social lives they can create in care communities, this style of living isn't for everybody.
Many seniors prefer the quieter, more private life they can enjoy in their own Albuquerque-area homes. Others love their homes and refuse to move out, even if they really need care. Home care solves this by delivering that care to their homes. And even though we usually pay more for convenience in life, home care is actually the more affordable option in most situations.
Types Of Home Care
Home care is also an inherently personalized service. In large care centers, it's sometimes difficult to get the exact care services you need. At Always Best Care of Albuquerque, we'll sit down with you and your family to create a customized plan of care that caters to your needs and wants.
Our care services can be placed into one of three categories: companion care, home helper services, and personal care. Companion care aids the mental and emotional health of clients. This care can include services such as helping clients stay in touch with friends and loved ones, escorting them to medical appointments and recreational events, and having long conversations with them.
Home helper services help clients clean their homes and manage their lives. Services can include mopping, cleaning bathroom fixtures, laundry, and picking up medication. Last, personal care helps clients with physical tasks, such as the activities of daily living. These are everyday tasks such as using the toilet, showering, and preparing and eating meals.
Contact Always Best Care Of Albuquerque For A Free Consultation.
If you would like to learn more about home care in Albuquerque, NM, please get in touch with us via our website, or call us at 505-847-8083.