What Is Respite Care And When Do People Use it?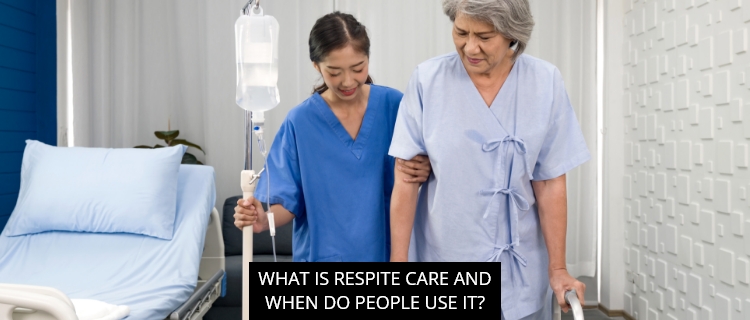 Respite care is a crucial tool for people who care for family members to ensure they're always cared for properly, but how does respite care work?
What Is Respite Care?
Respite care is a temporary form of care. Respite care involves caring for seniors or younger people with disabilities. At Always Best Care of Albuquerque, we have a staff of bonded, insured, and skills-tested caregivers. They work in the private homes of their clients across the Albuquerque area of New Mexico, providing care services. They help their clients with physical issues, mental health issues, and with practical issues such as running errands and housekeeping.
Our caregivers provide care as part of their careers. However, many people provide these services for free. They care for their parents, grandparents, siblings, neighbors, or friends. But it's not always possible to provide this care yourself. That's when you should look into respite care.
When Do You Need Respite Care?
Respite care is called respite care because it provides a break from caregiving. Caregiving is hard work and sometimes you need a respite to recharge your batteries. Maybe you have a vacation planned. While you're taking in the beautiful vistas of the Rocky Mountains or surfing in Costa Rica, we can provide your loved one with the care they need. Or maybe you just want to take a staycation here in Albuquerque. We can help with this, too.
Or maybe you're busy with something else for a period. Perhaps you have a work trip upcoming or a big deal to close that requires your time and attention. Or perhaps you're studying for an exam of some kind. Or perhaps you've another urgent matter to attend to, such as a health situation. It's difficult to care for your elderly parent if your spouse, child, or you yourself are sick. In any of these situations, we at Always Best Care of Albuquerque can step in and help.
Respite Care From Always Best Care Of Albuquerque
You can contact us to arrange for respite care months before a trip or planned absence. During this time, we can go over exactly the best way to care for your loved one. However, if there's an emergency or a sudden urgent matter, this isn't a problem for us. We can help you at a moment's notice, allowing you to focus on whatever pressing matters you need to without worrying about your loved one.
Contact Always Best Care Of Albuquerque For A Free Consultation.
If you would like to learn more about respite care can help you and your family in Albuquerque, NM, please get in touch with us via our website, or call us at 505-847-8083.