What's Wrong With Elderly Care?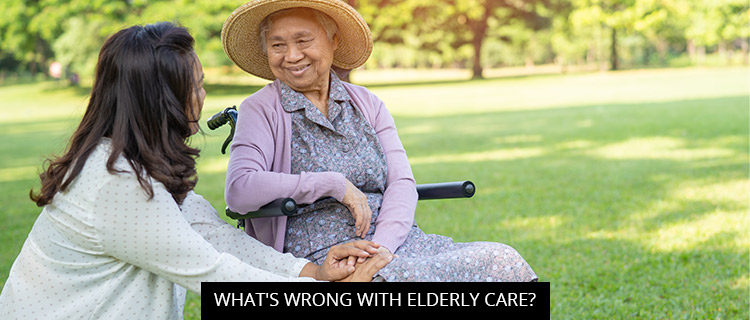 Elderly care is a great and necessary service. . .but it doesn't always work out as well as it could, so how can you avoid some of the more common problems?
Elderly Care In The State Of New Mexico
Elderly care is crucial to the wellbeing of many New Mexican seniors. Always Best Care provides elderly care in the Albuquerque area of New Mexico. We offer in-home care, involving our caregivers visiting our clients in their homes, and we offer assisted living referrals, finding the best senior care communities for our clients to move into.
We're elderly care professionals, so we know that elderly care doesn't always work out. Not everybody gets the best care for them. Sometimes people pay more than they should for their care. And not everybody knows all their care options.
It's Important To Know What Elderly Care Entails.
What do caregivers do? Do they help elderly people prepare and eat meals, help people with mobility issues, and help people in the bathroom? They absolutely do. However, that's only part of what caregivers do.
One common mistake is to assume elderly care is only for those who cannot care for themselves. Such seniors need and deserve care, but elderly care can help many people with other needs and preferences. Caregivers don't just care for the infirm; they make the lives of all their clients easier, healthier, more convenient, and more enjoyable.
For example, Always Best Care provides home helper services. Home helper services include basic housekeeping. By doing laundry, mopping floors, and seeing to other types of chores for their clients, caregivers can increase the quality of their clients' lives. Caregivers can also run errands for their clients, such as grocery shopping and picking up medication.
Mental Health + Physical Health
There's a growing realization that mental health is as important as physical health, and yet, many focus more on physical health, especially as it regards seniors. Physical issues are more visible, but seniors face many mental health challenges, too. Companion caregivers visit seniors in their Albuquerque-homes, talk about what's bothering them, help them with correspondence, accompany them to social functions, and help them improve their mental and emotional wellbeing.
Don't Pick The Wrong Community To Move Into.
With so many senior care communities in and around Albuquerque, it's challenging to pick the right one for you. We'll consult with you in your home and tell you about all your options. Our consultations and placements are free for our clients.
Contact Always Best Care Of Albuquerque For A Free Consultation.
If you would like to learn more about senior living referrals or in-home care, please get in touch with us via our website, or call us at 505-847-8083.