Where And How To Find A Caregiver In New Mexico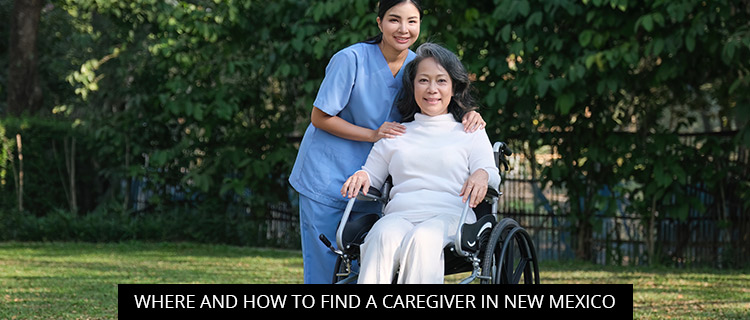 Many elderly people will require the services of a caregiver at some point, but how and where can you find these non-medical healthcare workers?
What Is A Caregiver?
Caregivers help the elderly and people with disabilities. They are called "non-medical" healthcare workers because they're not doctors or registered nurses. Doctors provide diagnoses, prescribe medication, perform surgeries, and more. Nurses create plans of care, administer medication, dress wounds, and more. Caregivers don't require the same qualifications, but they do have qualifications of their own.
All caregivers who work for Always Best Care of Albuquerque are employees, not freelancers. We insist on this working arrangement because it allows us to work closely with our caregivers and make sure we meet our clients' expectations. By conducting complete pre-employment background and reference checks, we ensure we only hire qualified caregivers. All our caregivers are insured for your safety. We also provide extensive initial training, ongoing support, and skills assessments.
"Do I Need A Caregiver?"
Caregivers' clients are seniors or people who have a disability. If you or your loved one have difficulty completing the activities of daily living—e.g., getting up and down stairs, using the toilet, bathing or showering, remembering to take medication, eating, etc.—then you need the services of a caregiver.
It can be beneficial to seek the services of a caregiver before you need them. First, transitioning to care can be difficult for seniors. Transitioning to care before a senior's needs are significantly disruptive can make life easier. Care services also just make life easier. For example, maybe your elderly loved one can clean their home on their own, but mopping floors and scrubbing kitchen surfaces is painful and exhausting. Hiring a caregiver to manage some housekeeping tasks can make your loved one's life easier, and it opens the door to more care services if they become necessary.
"Where Do I Find A Caregiver?"
There are two places you'll see a caregiver. One is in a long-term care center. These are facilities such as nursing homes, assisted living communities, and memory/Alzheimer's/dementia care homes. Seniors and people with disabilities live in these facilities and receive care. The other place you can find a caregiver is in your own Albuquerque-area home.
"How Do I Find A Caregiver?"
Always Best Care can send a caregiver to you. Our caregivers provide personal services, home helper services, and companion care. We also offer assisted living placements so we can find the best long-term care center for you, at no cost to you!
Contact Always Best Care Of Albuquerque For A Free Consultation.
To learn more about the caregivers at Always Best Care of Albuquerque, please get in touch with us via our website, or call us at 505-847-8083.