Get Fit After 50: 4 Ways Senior Caregivers Help Aging Adults Get Active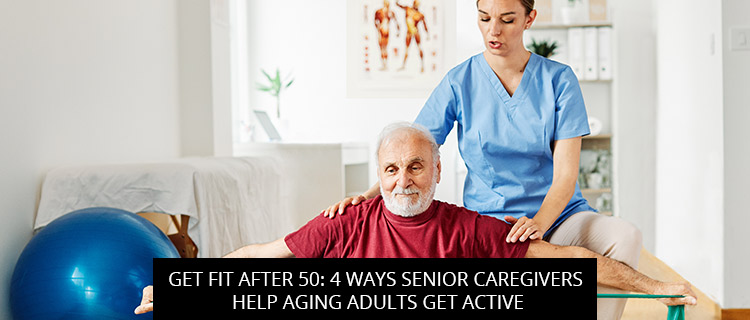 When it comes to physical activity levels, Michigan seniors show serious room for improvement, and our senior caregivers are here to help.
Read on to review the research and learn a few ways we're helping seniors get active, mobile, and fit for life, or call (586)-690-7500 to book a free consultation with our senior caregivers in Clinton Township, MI.
Research Review: Michigan Seniors Need Help Getting Active
According to data by the National Institutes of Health, only 16% of US seniors were "sufficiently active" in 2023. That means more than 80% of Clinton Township seniors are now living with low energy levels, mobility problems, and increased risk of preventable chronic conditions, including:
Alzheimer's disease and dementia
Arthritis
Coronary heart disease
Diabetes
Heart failure
High cholesterol
Hypertension, and more
Given the large (and growing) body of research on the benefits of exercise for general health and aging, some readers might ask: why aren't seniors willing to exercise? But willpower is rarely the problem; the reality is that seniors face a number of unique barriers to exercising, including:
Lack of knowledge of proper programming, exercise technique, and equipment
Lack of transportation to fitness centers and group exercise events
Lack of safety monitoring
Lack of mobility
But these barriers are not insurmountable; in fact, with the help of our senior caregivers, they're easily overcome. Read on to learn a few ways we're helping Clinton Township's seniors get fit after 50, or call (586)-690-7500 to speak directly with a member of our team.
Fit After 50: 4 Ways Senior Caregivers Help Older Adults Get Active
Senior caregivers simplify home gym set-ups. If your loved one likes the idea of working out at home, our senior caregivers can help them find good deals and set up equipment, whether you want the best treadmill money can buy, or an economical (and senior-friendly) exercise band station.

Senior caregivers find opportunities to exercise for fun (and for free!). You don't need to spend a penny to get fit after 50! Our senior caregivers are always thinking up fun new ways to get our clients moving without gym memberships or equipment, and if we can combine exercise with social activity, then all the better! Take the 2023 Detroit Riverwalkers series for example. This free program, sponsored by AARP Michigan, encourages wellness through walking, featuring more than 3 miles of paved paths spanning from Rosa Parks Boulevard to the MacArthur Bridge, with plenty of opportunity to connect with like-minded seniors along the way. If you'd like to get your loved ones involved, or explore some other no-cost exercise options, get in touch with our senior caregivers!

Senior caregivers provide on-demand motivation and safety monitoring. With our senior caregivers on their side, your loved ones will always have a supportive voice cheering them through their workout. In this case, that voice of support also happens to come from a trained professional who can provide assistance in the event your loved ones overexert themselves, suffer a workout-related injury, or slip and fall. In other words, your loved ones will never have to worry about a lack of motivation and lack of safety monitoring again.

Senior caregivers provide safe and reliable transportation to fitness studios. While under our care, your loved ones will always have the best access to their favorite fitness equipment, communities, and professionals, without ever having to worry about driving or taking public transportation.
Book A Free Senior Caregiver Consultation In Clinton Township, MI
To learn more ways we're helping seniors get active to age better in Clinton Township, you can: