Key Questions About Elderly Care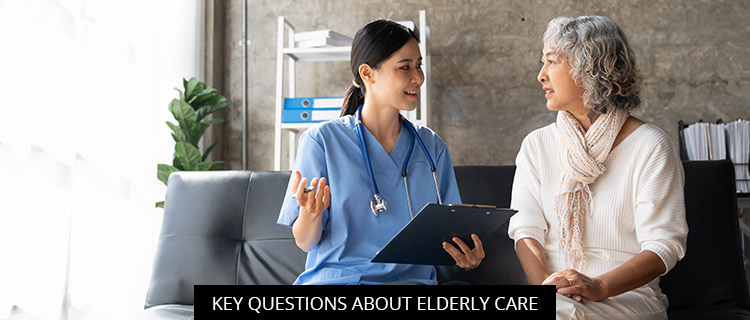 If you're considering elderly care options available in Clinton Township, MI, for yourself or a loved one, here are four questions you should ask yourself.
1. Where's The Best Place To Receive Elderly Care?
Where do you, or where does your loved one, want to receive care? There are two possible answers to this question: a long-term care center or in your own home. Long-term care centers include nursing homes, assisted living communities, Alzheimer's and memory care homes, and independent living communities. Different communities focus on serving different people. They may specialize in helping those with high-level needs, those who can still manage their own lives, those with neurodegenerative diseases, or those who don't need care per se, but want to lead convenient lives among other seniors.
Always Best Care of Clinton Township offers senior living referrals. We'll meet you and/or your loved one for a free consultation in your/their Southeast Michigan home. We'll evaluate your health care needs and preferences and we'll recommend one or more senior living communities that can meet those needs. Or, we can provide in-home elderly care.
2. How Does Your Loved One Fare With The Activities Of Daily Living?
At Always Best Care of Clinton Township, we can provide in-home care services that are the equal to those available in senior care communities. This includes helping our clients complete the activities of daily living. These tasks are activities such as preparing and eating meals, showering or bathing, basic nail care, and using the toilet. Our personal caregivers can help with all these activities and more.
3. Is Mental Health A Concern?
None of us should neglect our own mental health, nor that of our loved ones. We often focus on the physical hardships the elderly endure, because these are often visible issues. But seniors face many mental health challenges, too, including loneliness, depression, and forgetfulness. Always Best Care of Clinton Township can provide a companion caregiver to talk with seniors, escort them to appointments and events, reminisce with them, and monitor their emotional wellbeing and mental faculties.
4. How Much Of A Chore Are Chores?
Nobody likes doing household chores, but for many younger people, these chores aren't painful. For the elderly, they often are. Our home helper caregivers can manage light housekeeping and run errands for our clients. This means seniors can live in clean homes without fretting over painful and exhausting chores.
Contact Always Best Of Care Clinton Township For A Free Consultation.
Always Best Care of Clinton Township provides senior care in Southeast Michigan, including Clinton Township, Macomb County, and Metro Detroit. The caregivers at Always Best Care Clinton Township are licensed, bonded and insured. To learn more, please contact us today.