Your Senior Care Options In Clinton Township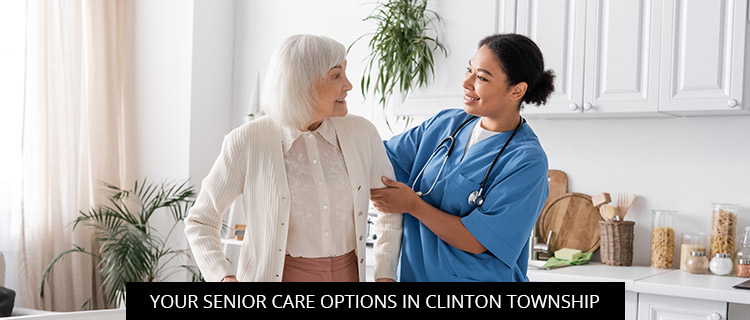 If you've just become a senior, if you're already well into your retirement, or your parents are, it's important to know all your senior care options.
How Senior Care Works
We all need a little help from time to time, but some of us need care. We need help caring for ourselves, caring for our mental health, and caring for our homes. Most people who need this kind of help are elderly. Of course, there are many elderly Michiganders who can take care of themselves just fine. And there are many younger people who live with disabilities who need help. Still, most people who need this kind of care are seniors.
Senior caregivers work with seniors to improve and maintain their physical and mental health, to help them manage their lives, and to make life more enjoyable and convenient for them. Seniors can receive this care in their own homes or in senior care communities. Which is right for you and your family?
Senior Care Communities
There are many different types of senior care communities, also called long-term care centers. Some of these offer minimal care. Independent living communities, or retirement homes, for example, have staff on hand to manage cleaning, maintenance, landscaping, and sometimes cooking. However, they don't assist the residents directly. Instead, residents here take care of themselves or work with third-party caregivers. They can enjoy convenient lives and fraternize with the other residents.
Nursing homes often provide a great deal of care to their residents. Nursing homes usually house people with high-level needs. Such people cannot manage their lives on their own and they usually need help to make important decisions about their care.
Assisted living communities can serve a wide-range of needs. These communities strike a balance between caring for their residents and encouraging them to manage their own lives. Whatever type of senior living interests you, Always Best Care of Clinton Township can help. We offer senior living referral services. We can help you find the best senior care community for you in Southeast Michigan. And our referral services are absolutely free to our clients.
In-Home Care
Many seniors would prefer to stay in their own homes. We can help with that, too. We offer in-home care to seniors in Southeast Michigan. Our caregivers can visit you or your loved one in your/their home and help you with your physical and mental health, provide light housekeeping, and more.
Contact Always Best Of Care Clinton Township For A Free Consultation.
Always Best Care of Clinton Township provides senior care in Southeast Michigan, including Clinton Township, Macomb County, and Metro Detroit. The caregivers at Always Best Care Clinton Township are licensed, bonded and insured. To learn more, please contact us today.