When Do You Need Respite Care?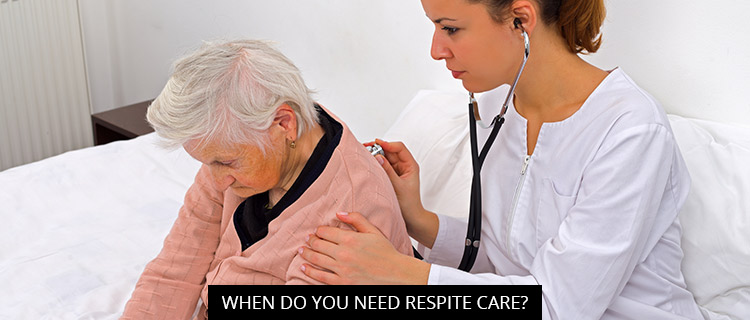 Learn about respite care, discover what it is and how it works, and read about some situations when you might need this type of temporary care.
What Is Respite Care?
Respite care is a care service that healthcare agencies offer on a temporary basis. Like other forms of care, it involves providing assistance to the elderly or disabled. At Always Best Care of Norfolk, we employ bonded, insured, and skills-tested caregivers. Our caregivers work in the private homes of our clients in the Norfolk area, providing care services. They provide physical, emotional, and practical help.
Our staff consists of professional caregivers. However, many Virginians provide similar services for free. They care for their parents, grandparents, siblings, neighbors, or friends. They don't provide care for a paycheck, but out of love and loyalty. It's not always possible to provide this care yourself, though. That's why we offer respite care.
When Do You Need Respite Care?
Respite care provides family caregivers with a break. Caregiving is far from easy and sometimes you will need to take a pause. Family caregivers deserve the occasional vacation. Whether you're relaxing on the Virginia Beach oceanfront or walking the streets of Dublin, we can provide your loved one with the care they require. But you don't need to leave Norfolk to justify taking a break. Maybe you just want to take a staycation. We can help with this, too.
There are times when you might be busy with other matters. Maybe you need to go on a work trip or attend a conference. Maybe you're studying for an exam. Or you might have a health situation. You can't properly care for your elderly parent if your spouse, child, or you yourself are significantly sick. In any of these situations, we at Always Best Care of Norfolk can step in and help.
Respite Care From Always Best Care Of Norfolk
If you know there's an upcoming period in which you can't care for your loved one as usual, please make us one of your first calls. This way, you'll have plenty of time to create a schedule with us and instruct us on how best to care for your loved one.
But we understand that it's not always possible to plan these absences well in advance. If you have an emergency or a sudden urgent matter, we can still help. We can step in at a moment's notice, allowing you to focus on whatever you need to without worrying about your loved one.
Contact Always Best Care Of Norfolk For A Free Consultation.
To learn more about respite care, please get in touch with us via our website or call 855.470.2273.