Where And How To Find A Caregiver In Norfolk, VA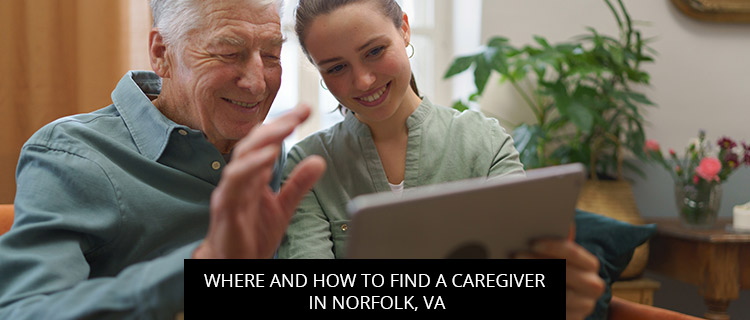 Caregivers are crucial to the healthcare of many Virginians, but how can you find the right caregivers to help you or your loved one in Norfolk, VA?
What Is A Caregiver?
Caregivers are non-medical healthcare workers who help the elderly and people living with disabilities. They are "non-medical" because they're not doctors or nurses, so they probably haven't graduated from medical or nursing school. However, this doesn't mean they don't have their own qualifications.
All caregivers who work for Always Best Care of Norfolk are employees, not freelancers. We like to make this clear because we think it's superior to simply accepting contract workers we don't know as well. Hiring our caregivers ourselves means we can be more discerning. We conduct extensive pre-employment background and reference checks. All our caregivers are insured for your safety and we provide initial training, ongoing support, and skills assessments to our caregivers.
"Do I Need A Caregiver?"
Caregivers help people who cannot take care of themselves on their own. If you or your loved one cannot complete the activities of daily living, such as cooking and eating meals, remembering to take medications, or showering, then you need the services of a caregiver.
It's often a wise move to seek the services of a caregiver before you need them, though. This can make transitioning to care easier, overcoming initial challenges before health needs are serious.
And the benefits of care are not always as serious as life and death. For example, maybe your elderly parent can clean their Norfolk home on their own, but it's exhausting and painful for them. Dusting hard-to-reach places and scrubbing kitchen fixtures can be really tough on seniors. Hiring a caregiver to do that for them will improve their lives and it opens the door to more care services should they become necessary.
"Where Do I Find A Caregiver?"
There are two places you'll find caregivers working. One such place is a long-term care community. These are nursing homes, assisted living communities, and memory care/Alzheimer's care homes. Seniors and people with disabilities live in these communities and benefit from receiving care. The other place you'll see a caregiver is in the private Norfolk homes of their clients.
"How Do I Find A Caregiver?"
Always Best Care can send a caregiver to you. Our caregivers offer personal care, home helper services, and companion care. We also provide senior living referrals, finding the best care community for you, at no cost to you!
Contact Always Best Care Of Norfolk For A Free Consultation.
To learn more about caregivers in the Norfolk area of Virginia, please get in touch with us via our website or call 855.470.2273.