Benefits of In-Home Care for Seniors with Alzheimer's Disease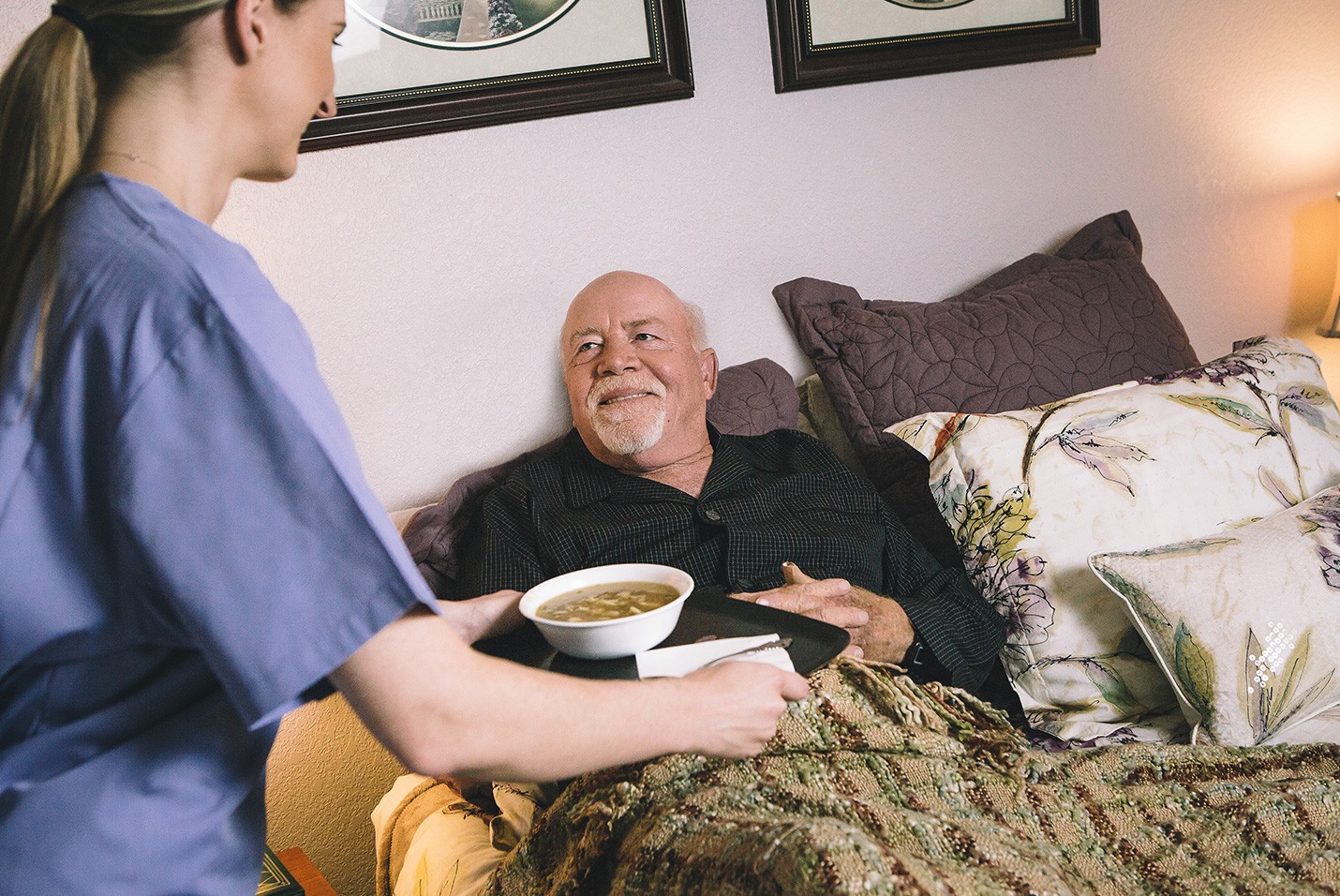 Caring for a loved one with Alzheimer's disease can be stressful, especially as the disease progresses. It can be tough to manage their changing needs along with balancing your own personal, family, and professional commitments. Getting your loved one in-home care can ease some of the stress and allow them to live a higher quality life. For instance, Always Best Care provides highly trained caregivers who understand how to work with and support individuals with Alzheimer's to create a more positive experience for all.
Here are just a few of the benefits of finding a home care program that offers Alzheimer's care:
Personalized Care. The services and level of care provided are tailored to your senior's current needs. As their needs change, so does their care. Individuals with Alzheimer's often don't do well with a lot of change, and putting them in an assisted living facility or nursing home can greatly disrupt their lives, especially if they don't need that much assistance yet. With in-home care, they can remain in the comfort and familiarity of their own home and receive the services and support they need to be safe while maintaining as much independence as possible.
Calming Interactions. The caregivers at Always Best Care understand how Alzheimer's progresses and how it can affect seniors' moods and behavior. They know how to interact in a positive and effective manner to keep your loved one as calm and comfortable as possible. They get to know your loved one, their likes and dislikes, what upsets them, what comforts them, and many other preferences to better support them at home.
Scaffolded Assistance. An in-home caregiver can provide the exact level of support your loved one needs. Do they just need help with buttons when getting dressed? Do they need reminders about upcoming appointments or how much detergent to put in the washing machine? Can they prepare and cook their whole meal so long as someone checks to make sure it's cooked through? From activities to daily living to basic hygiene to light housekeeping, a caregiver can adjust their interactions based on what your senior needs at any given time. As their Alzheimer's progresses, the level and frequency of care may increase.
Respite for Family. Having someone else assisting and checking in on your aging parent can be a huge weight lifted of off your shoulders. You don't have to take care of everything yourself. An in-home caregiver can provide you with a much-needed break to take care of your own needs while knowing your loved one is in good hands with someone who understands how to navigate Alzheimer's disease.
Transitional Care. As your loved one's Alzheimer's progresses and they need more intensive care, an in-home caregiver can work with you to get them into assisted living and can continue providing support in that setting to maintain a sense of normalcy and familiarity. This can make changes easier on everyone.
If your aging parent has been diagnosed with Alzheimer's or dementia, contact Always Best Care today at (855) 470-2273 to schedule a free in-home care evaluation and learn more about how we can help. Get your loved one the assistance they need to continue safely aging in place with Alzheimer's.