Dementia Caregiver Support [10 Resources for Caregivers]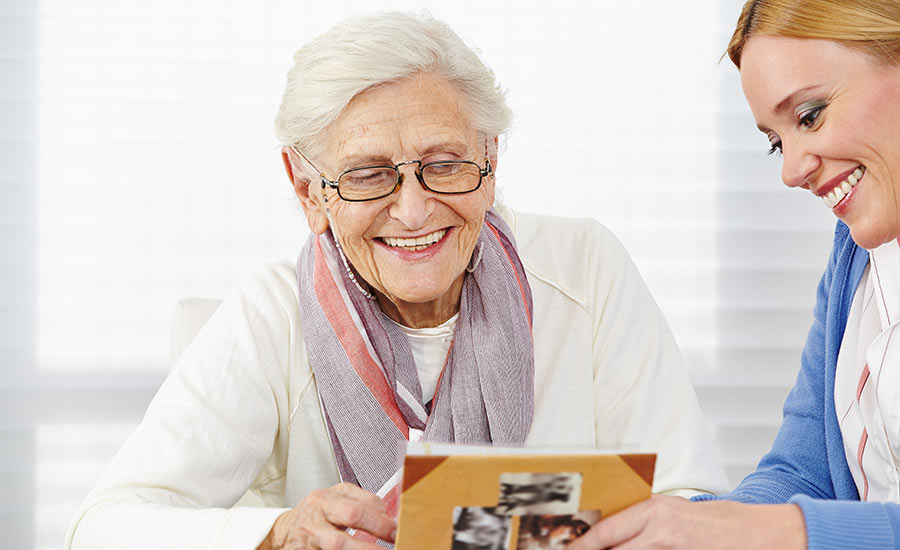 Caring for a loved one with dementia is a complex journey that can be both challenging and rewarding. While driven by love and commitment, the path of a caregiver might not always be clear, and the demand of caregiving can sometimes feel overwhelming.
If you're looking for guidance and helpful resources to help you provide the best care for your loved one, while getting the support you need, we're here to help.
In this guide, we'll cover top resources for dementia caregiver support and tips to help you take care of yourself when caring for a loved one.
We'll also explain how we can help at Always Best Care Senior Services, from providing tailored solutions for your loved one's needs to offering in-home dementia care.
What Is Dementia Caregiver Support?
Dementia caregiver support is a system that provides guidance, resources, and emotional assistance to individuals caring for loved ones with dementia.
This type of support includes resources like support groups, helplines, and counseling sessions, which can provide you with coping strategies and emotional relief.
Dementia caregiver support provides you with the resources you need to manage the challenges of caring for a loved one with dementia.
Where To Find Dementia Caregiver Support
As a dementia caregiver, you might be facing a roller coaster of emotions, whether anxiety, anger, guilt or loneliness, all while trying to balance the demands of caregiving with other personal responsibilities.
Check out the resources below to find the support you need:
1. Dementia Caregiver Support Group
A dementia support group allows you to connect with people who are in a similar situation, fostering a community of understanding and mutual support.
Within a dementia support group, you can gain insights and find encouragement knowing you are not alone in your journey of caregiving.
The Alzheimer's Association provides a searchable database for support groups in every area. If you prefer online communities or cannot attend in-person meetings, ALZConnected and Caregiver Nation offer 24/7 online support.
2. Memory Café
A memory café is a social gathering designed for people with cognitive impairment, such as dementia patients. This is a support group that you would attend with your loved one.
Memory cafés offer a relaxed and welcoming environment where you and your loved one can socialize, share experiences, and participate in activities without judgement.
3. The Alzheimer's Association
The Alzheimer's Association is the leading voluntary health organization that specializes in Alzheimer's care, research, and support.
If you're facing a dementia-related issue, you can call their 24/7 helpline at 800-272-3900 to speak with specialists. They offer crisis advice, education, local service info, financial and legal resources, and care guidance.
You can also use the live chat from 7:00 a.m. to 7:00 p.m., Monday to Friday, and access a range of downloadable resources for common caregiver questions and concerns.
4. Family Caregiver Alliance Dementia
The Family Caregiver Alliance is a non-profit support organization located in San Francisco, California, that offers extensive resources for dementia caregivers around the country.
The company has a dementia caregiver resources section on their website packed with useful guides, tip sheets, and personal caregiver stories to help you in your caregiver journey.
In addition, the non-profit organization provides online support groups where you can connect and share pieces of advice about common dementia challenges.
5. Alzheimer's Foundation of America
The Alzheimer's Foundation of America (AFA) is a non-profit organization based in New York City. The organization has a caregiving resources section on their website which includes a wide range of resources for Alzheimer's caregivers, such as a free helpline, webinars, and community classes.
In addition, the AFA's memory screening program provides complimentary and confidential memory tests across the United States.
6. The National Alliance for Caregiving
The National Alliance for Caregiving is a non-profit organization dedicated to improving the quality of life for caregivers and those in their care. Established in 1996, they conduct research and develop national programs to support caregivers.
While they offer resources for all types of caregivers you can benefit specifically from the Brain Health Conversation Guide, as a dementia caregiver.
In partnership with the Alzheimer's Foundation of America, the Brain Health Conversation Guide can help you understand difficult topics about cognitive health and memory shifts.
7. Cleveland Clinic
The Cleveland Clinic is a non-profit academic medical center located in Cleveland, Ohio.
This leading medical center has an interactive platform called Healthy Brains that provides tailored brain health assessment tools, lifestyle advice, and the latest research about dementia.
In addition, the platform offers dementia prevention strategies and valuable resources for caregivers, including insights on the therapeutic role of pets for dementia patients.
8. U.S. Department of Veterans Affairs
If you're providing care for a veteran with dementia, look no further than the U.S. Department of Veterans Affairs.
The United States Department of Veterans Affairs, also known as the VA, is a federal agency that provides comprehensive healthcare services and benefits programs to U.S. veterans.
The agency provides information on Alzheimer's disease and related types of dementia, along with services and resources for veterans affected by dementia, on their dementia care web page.
9. Caregiver Action Network
The Caregiver Action Network (CAN) is a non-profit organization that aims to provide education, support, and resources to family caregivers across the country
The CAN has a comprehensive resource for caregiving tips and information, called the Family Caregiver Toolbox.
While this resource is not exclusive for dementia caregivers, it contains valuable insights on how you can care for a loved one with Alzheimer's disease. CAN's Care Community also offers online forums on topics, ranging from Alzheimer's care to depression.
10. Dementia Friendly America
Dementia Friendly America is a national network of dementia communities that aims to foster "dementia-friendly" communities across the country.
They provide extensive resources for patients with dementia, their families, and caregivers. In addition, they offer toolkits you can use to foster dementia-friendly environments in your local community.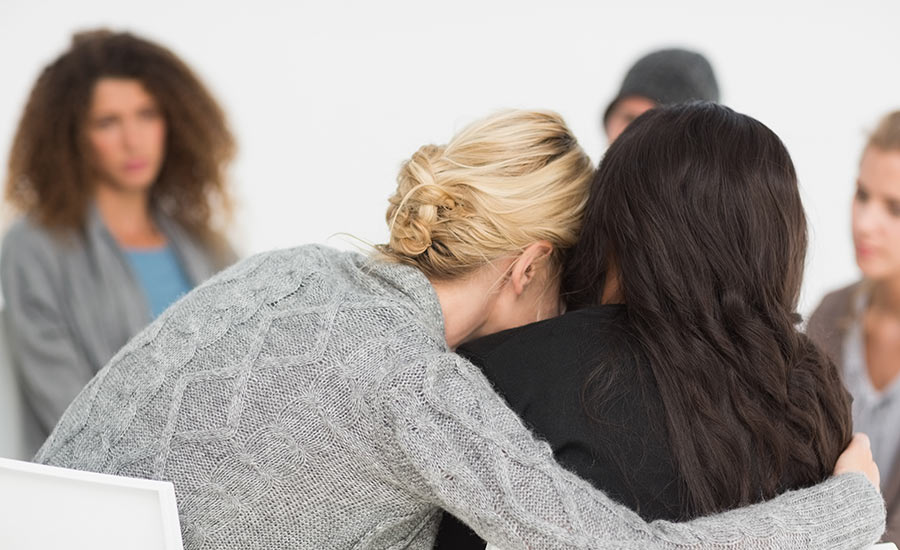 How To Take Care of Yourself as a Caregiver
As a caregiver, it is important to prioritize your well-being so you can maintain your own physical and mental health, while providing the best possible care for your loved one.
To take care of yourself as a caregiver:
Understand dementia: Consult with your loved one's neurologist or neuropsychologist to gain a better understanding of the different dementia stages. Stay up to date with current research and treatment options to provide the best possible care.
Ask for help from family: Understand that you cannot do everything on your own. Know your limits and seek help from family members or friends when needed to prevent caregiver burnout.
Seek support groups: Find support from caregiver support groups where you can share your experiences, gain insight, and receive emotional support. Connecting with others who understand your situation can help reduce feelings of isolation. 
Take breaks: Take a step back from caregiving duties by going for a short walk, having a cup of coffee, or even sleeping in during the weekends to prevent burnout. Considering ask other family members to step in or utilizing respite care services.
Stay connected: Maintain relationships outside of your caregiving role. Regularly talk with friends or family to help prevent feelings of loneliness.
Set boundaries: Whether it's establishing a specific schedule or saying "no" to certain requests, firmly setting your boundaries can help you maintain your well-being.
Stay healthy: Eat a balanced diet, exercise regularly, and get enough sleep, as your physical health can impact your emotional well-being and resilience.
Learn relaxation techniques: Manage stress by performing deep breathing exercises, progressive muscle relaxation, meditation, and yoga. These practices alleviate tension and can improve your mental clarity and emotional well-being.
Stay organized: Stick to a daily routine and use tools such as calendars, to-do lists, and reminders to help manage your day-to-day tasks.
Don't give into guilt: While it's natural to feel responsible for the well-being and happiness of your loved one, understand that you're only human. Prioritize self-care and recognize that taking time for yourself doesn't make you selfish. By managing your well-being, you are in a better position to provide the support and care your loved one deserves.
Accept change: As dementia progresses, accept that the needs and behavior of your loved one will change, and your caregiving abilities have their limits.
Get professional help: Consider seeking help from mental health professionals to help you cope with the stress and anxiety that often comes with caregiving.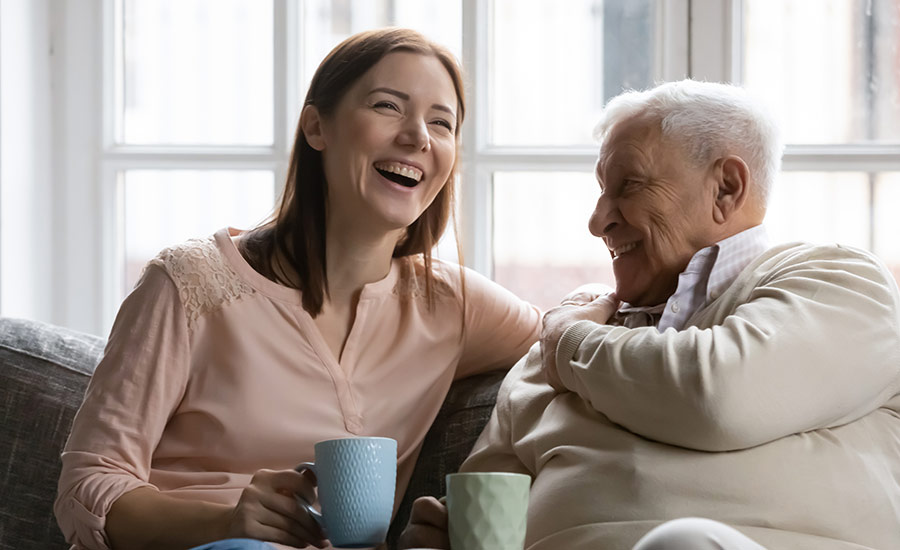 Help & Support For Dementia Caregivers at Always Best Care
When caregiving becomes overwhelming, our skilled and passionate team at Always Best Care Services is ready to help.
We provide dependable senior care for both you and your loved one. Our commitment to excellence allows us to provide top-rated healthcare services that are thoughtfully tailored to your loved one's physical and emotional requirements.
With over 25 years of dedication, our team has continuously offered high-quality senior care across more than 225 locations throughout the United States and Canada.
At Always Best Care, our services include:
A Quick Recap on Dementia Caregiver Support
Dementia caregiver support can help you navigate the challenging yet fulfilling journey of caring for a loved one with dementia.
Armed with these resources, guidance, and support groups, knowing that you are not alone in this challenging endeavor can help you nourish your own well-being while providing optimal care for your loved one.
If your loved one is showing signs of Alzheimer's or has recently been diagnosed, we can help guide you through the next steps, offer expert advice, and connect you with resources to ensure both you and your loved one receive the care and support you need.