Why the Best Franchises for Veterans Are in Health Care & Home Care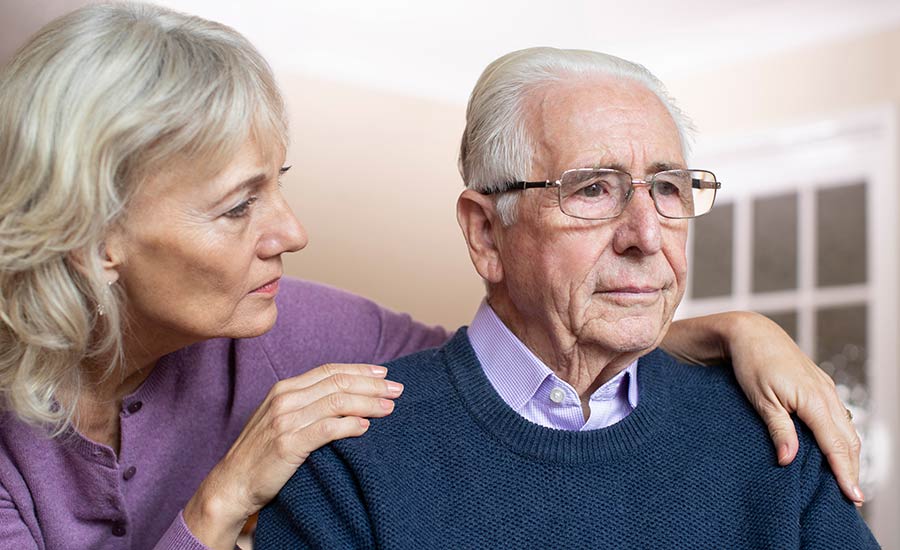 The best franchises for veterans are ones that align with your ambitions, finances, and personal life. Learn more about what makes the best franchise opportunities for veterans and how the home health industry could be your next investment.
Ideal Franchise Opportunities for Veterans
Veterans possess many qualities that make you strong candidates for franchise ownership. Veterans are known for your discipline, work ethic, and commitment to accomplishing objectives. You also have strong leadership and management skills – all of which serve you well when running a franchise. The military requires adaptability and collaboration, and frankly, franchising is no different. Franchise owners need to know how to think on their feet and motivate a team toward a common goal. Plus, franchisors have systems and processes in place that owners need to follow. Veterans are well-versed in following procedures and adhering to protocols.
So, what are some ideal franchises for veterans? We've compiled a list:
Real estate franchises: These franchises provide services such as property sales, rentals, property management, and real estate investment opportunities.
Fitness franchises: Operating in the health and wellness industry, fitness franchises offer gym and fitness center services. These franchises provide equipment, classes, personal training, and even specialized programs like kickboxing or high-intensity interval training (HIIT).
Travel planning franchises: These franchises offer services related to vacation planning, cruises, tours, flights, and accommodations. They provide training, booking systems, marketing support, and access to preferred suppliers to help customers create memorable travel experiences.
Automotive repair franchises: These types of businesses specialize in vehicle maintenance and repair services. Auto repair franchises typically offer services such as oil changes, tire rotations, brake repairs, engine diagnostics, and general vehicle maintenance. They may also sell auto parts and accessories.
Home health care franchises: Home health care businesses provide essential care and support services to individuals in their own homes. These franchises offer non-medical assistance including meal preparation, medication reminders, support with mobility, and personal care.
These are just some franchise options for veterans. Many franchises offer discounted franchise fees to qualified military veterans. When assessing the right opportunity for you, you'll want to consider your passions and skill set.
Why Home Health Care is the Best Franchise for Veterans
As a veteran, exploring a home care franchise can indeed be a beneficial and suitable option for you. The home health industry offers several advantages that align well with the skills and experiences veterans often possess. Here are some reasons why you should consider a home care franchise:
Meaningful service: The home care industry allows you to make a positive impact on people's lives by providing essential care and support to individuals in need. Veterans often have a strong sense of duty and service, making this field a natural extension of your inborn ability to help others.
Transferable skills: Many skills acquired during military service can be directly applicable to the home care industry. Abilities such as leadership, problem-solving, teamwork, adaptability, and resilience are highly valued in this field. Veterans are often well-prepared to handle the challenges of running a home care franchise.
Familiarity with structure and systems: Military service instills discipline and a structured approach to tasks. This can be advantageous in operating a franchise, as it requires adhering to established systems, protocols, and processes. Veterans often excel in following guidelines and implementing standardized procedures.
Training and support: Home care franchisors typically provide comprehensive training and ongoing support to their franchisees. This can include assistance with business operations, marketing, recruitment, and compliance. Franchisors understand the value of investing in their franchisees' success and often offer specific programs for veterans, recognizing your unique skills and experiences.
Flexibility and work/life balance: Many veterans seek a lifestyle that allows for more control over their schedules and greater work/life balance. With a home care franchise, you can often set your own hours and choose the level of involvement that suits your needs. This flexibility can be especially appealing to veterans who value autonomy and independence.
Growing demand: The demand for home care services is on the rise due to an ageing population and a preference for receiving care in the comfort of one's home. This industry offers long-term stability and strong growth potential, providing an opportunity for entrepreneurs to build a sustainable business.
Community engagement: Operating a home care franchise allows you to become an integral part of your community. You can forge connections with local organizations, healthcare providers, and fellow veterans, creating a network that supports your business and fosters a sense of camaraderie.
Always Best Care: A Leading Franchise for Veterans
Always Best Care, established in 1996 and franchising since 2006, is a highly trusted senior care franchise. Even with over 200 locations across the U.S., our growth potential is still strong. Our brand has ample opportunities for new franchisees nationwide.
Unlike a hospital franchise, our home health care business opportunity is affordable and offers three strong revenue streams. With initial starting costs ranging between $74,725 and $125,400, our franchise partners are able to capitalize on their investment by providing services such as: in-home care, assisted living referral, and skilled home health care. Plus, all of the work you and your ABC-trained caregivers put in will be directly in your clients' homes, eliminating the need for a large storefront or office space.
Interested franchise candidates should have a net worth of $200,000 and $100,000 in liquid assets. As a thank you for your service, qualified military veterans can receive up to 5% off our $49,900 franchise fee.
To learn more about our home health care franchise opportunity, request information today, and one of our franchise development representatives will be in touch.