Senior Care FAQs In Central Ohio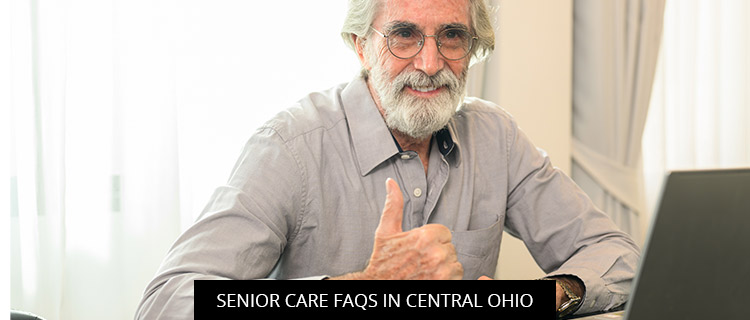 Sometimes the best way to learn about a topic is to look over the answers to some frequently asked questions, so here are the major FAQs about senior care.
What Forms Of Senior Care Are Available In Central Ohio?
Senior care is available in different ways in Central Ohio. Whether you want to find a senior care community you can move your elderly father to so he can be closer to you in Central Ohio, or you just want somebody to help you out with housework and errands, senior care can help. Where's the best place to receive this care, though: in your own home, or in a senior living community?
How Do Senior Living Communities Work?
Senior living communities house seniors and have staff who help the residents live their lives. Some, such as nursing homes, mostly help people with high-level needs. Other places, such as assisted living communities, help folks who need some care but who can still manage much of their own lives. There are also facilities for people with specific conditions. For example, memory care homes, also called Alzheimer's and dementia care homes, help seniors who have bad memories because of neurodegenerative diseases or brain damage.
There are also retirement homes, also called independent living communities. The staff at these facilities rarely provide care directly to the residents. Instead, the staff manages cleaning of communal areas (and sometimes personal units) landscaping, and sometimes cooking.
How Can I Pick The Right Community In Central Ohio?
Always Best Care of North Columbus offers senior living referral consultations. We'll come to your home (or your loved one's), listen to your needs, and go over your medical history. You can tell us what you want in a community. We'll take this information and recommend one or more communities in Central Ohio that meet your criteria. Our referral services are free for our customers.
Are Senior Care Facilities Only For Elderly Ohioans?
Some facilities only house seniors, but others also help younger people with disabilities.
Is In-Home Care Equal To The Care Provided By Communities?
With Always Best Care of North Columbus, yes, it is. We can provide an array of high-quality care services with our in-home care packages. Our caregivers can visit you as often as you require.
Contact Always Best Care Of North Columbus For A Free Consultation.
At Always Best Care of North Columbus, we help families find the perfect senior housing solution for them in Central Ohio. For people who just don't think a senior living community will work for them, we can help with in-home care. To learn more, please contact us via our website or call us at 855.470.2273.