Fun Ways to Beat the Summer Heat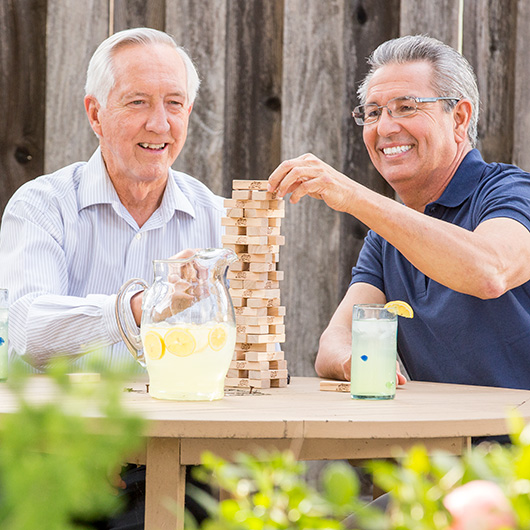 Summer is in full swing, and temperatures are soaring. As nice as some fresh air can be, spending too much time outdoors can put seniors at increased risk for heat exhaustion, heat stroke, dehydration, and other health concerns. Staying indoors in the air conditioning is ideal, but that can mean getting creative so your senior doesn't become bored doing the same thing every day. And there are ways you can get outside for a little bit as long as you are smart and safe about it.
Here are just a few ideas of ways you can help your aging parent beat the heat:
Look for indoor activities. If it is safe to do so and you feel comfortable, schedule a trip to a local museum, aquarium, science center, or other venue. You and your senior can learn and explore together while keeping cool. There are often a lot of nearby attractions that many people don't even realize exist or have never been to, so see what's happening around you.
Make cool treats. Seniors can try their hand at making homemade ice cream, or pick out some new popsicle flavors to create. Not only are they fun to make, they're cold and delicious to eat. You could also try popping some grapes in the freezer for a cool snack on a hot day.
Pick no-cook meals. When meal planning, try to select meals that don't require the oven so you're not adding extra heat to the home. Perhaps sandwiches and salads rather than soups or casseroles. If you do use the stove or oven, make it something quick. Or, have someone grill outside and then bring the food in.
Find some shade. If it's not too hot and you want to get outdoors, look for spots that have a lot of shade. Pack a picnic and throw a towel or two in your bag that you can douse with cool water and drape over your neck or wipe down with. Try to avoid the hottest times of the day, which is often mid to late afternoon, and don't forget to stay hydrated and wear sunscreen.
Try new hobbies. To keep time spent indoors interesting and engaging, work with your aging parent to find a variety of activities they enjoy. For instance, they could break up the days by painting, making crafts, reading, playing games, doing puzzles, listening to music, or watching movies. If your local senior center or rec center is open, see what they recommend. They may have some online or in-person activities available.
Work with an in-home caregiver. An in-home caregiver not only helps to ensure that your loved one stays safe and their needs are met, but they can also be a wonderful source of companionship. While they are there, they can spend time talking with your senior, looking through pictures, playing games, preparing meals, going on walks, or escorting them on errands.
Always Best Care provides a wide range of non-medical senior care services to support your loved one as they age in place. They can make beating the heat a little easier by checking in and helping with things around the home. To learn more, schedule a free consultation today by calling (855) 470-2273.