What Kinds Of Elderly Care Are Available In Conejo Valley?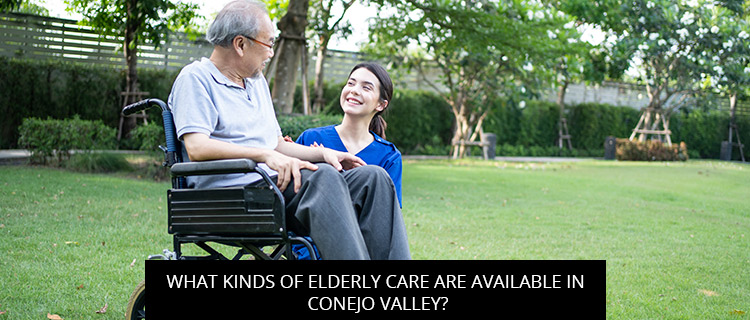 If you're curious about elderly care, whether for yourself or a loved one, it's important to know there are different types of care available in Conejo Valley.
Elderly Care In California
Elderly Californians are not all the same. They're diverse ethnically, socio-economically, and have diverse needs. That's why elderly care works best when it's customized to each recipient. At Always Best Care of Thousand Oaks, we always customize our care services to each individual client..
Where Do You Want To Be?
You can receive care in one of two places: in your own home or in a senior care facility. If the latter is your preferred option, consider what kind of senior care community works best for you. Here are some options:
Independent Living Communities
These communities, also called retirement homes, prioritize enhancing senior living, but they rarely provide personal care directly to the residents. Instead, the staff manages cleaning, landscaping, and sometimes cooking. These communities offer seniors convenient places to live where they can create vibrant social lives.
Nursing Homes
Nursing homes help people who have high-level needs. Nursing home residents typically can't manage their own lives to a significant degree. Often, it is the loved ones of these residents who make the important decisions about their care with as much input as the resident can give.
Assisted Living Communities
Assisted living balances care and independence. Assisted living provides the care the residents need, but also encourages residents to exercise as much autonomy as possible.
Memory Care Homes
Memory care homes help people who struggle to remember things. These residents often have neurodegenerative diseases, such as Alzheimer's or other forms of dementia. Other residents may have suffered brain damage from an injury. The staff at these facilities know how to provide the required specialized care.
Always Best Care of Thousand Oaks offers assisted living placements. We'll consult with you and your family in your Conejo Valley home for free. After you tell us about your needs, we can refer you to one or more communities that meet your criteria.
In-Home Care
At Always Best Care of Thousand Oaks, we also provide in-home elderly care services. We offer personal care, companion care, and home helper services. You'll receive all the care services you want in your own Conejo Valley home. This option is usually more affordable than moving into a senior care center.
Contact Always Best Care Of Thousand Oaks For A Free Consultation.
If you'd like to learn more about our elderly care services available in Thousand Oaks, Agoura Hills, Calabasas, West Hills, Winnetka, Hidden Hills, Woodland Hills, Newbury Park, and Casa Conejo, please get in touch with us via our website, or call us at (805) 285-5251.